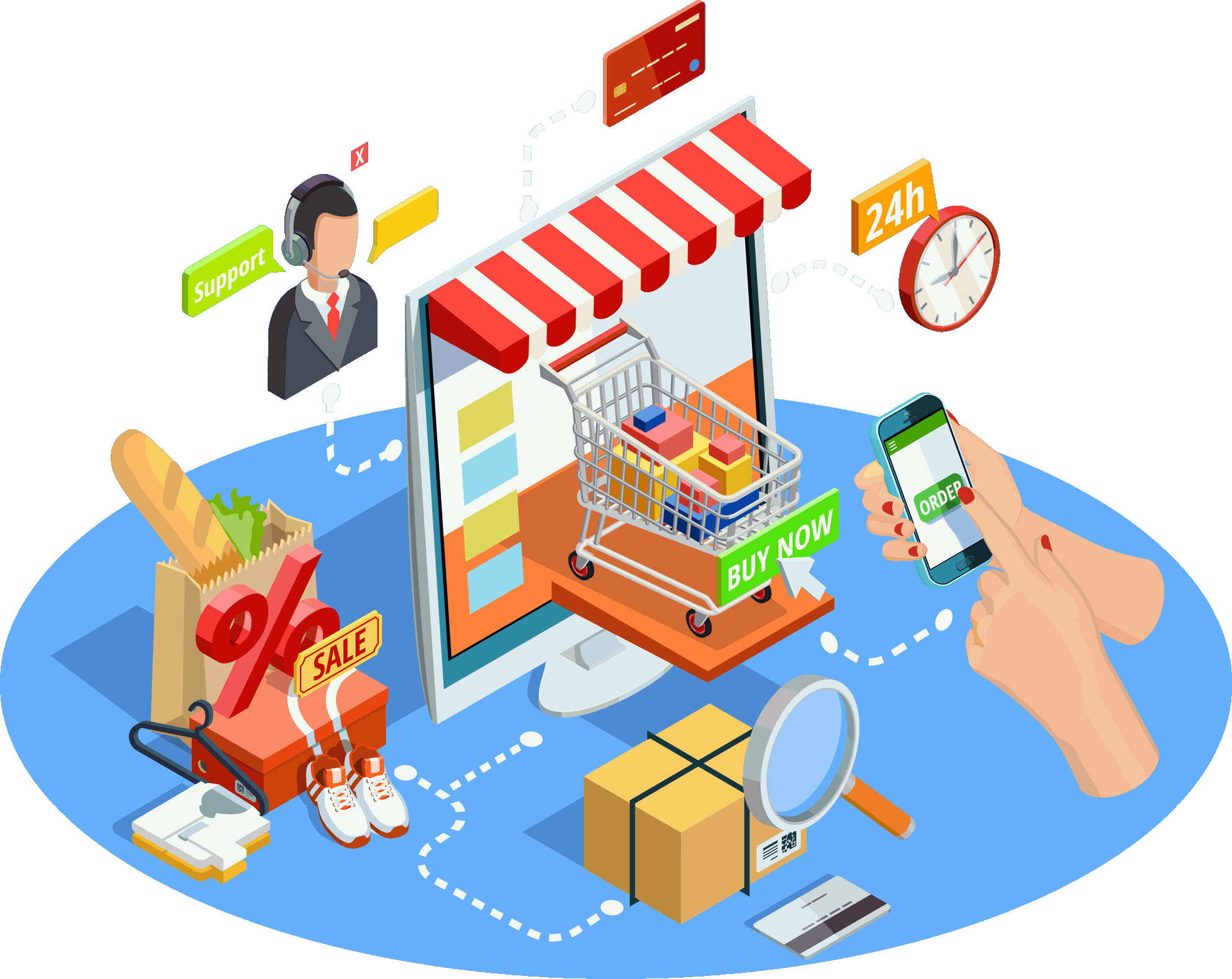 E-Commerce is one of the most rapidly rising vertical of business these days across the globe and is having immense scope in India as well. eCommerce involves buying and selling of products or services online using web-enabled devices like PCs, laptops, tablets and high-end mobiles. The volume of trade being conducted online has grown extraordinarily with immense increase in use of internet among common people across the globe. eCommerce has given the economy a way to raise the standard of living of common people and increased the revenues tremendously.
eCommerce has enabled the customers to avoid standing in the queues to make payments for their bills or for booking tickets of flights and also for hotel reservations. They are now able to do that with just a click of a mouse, saving both the time and money. eCommerce has also allowed the customers to order a product sitting in one part of the globe, from another. Of course this idea has enchanted not only the customers but also the businessmen, who can now make their products or services available to their potential customers, who might be at any part of the world.
We at IT DIGI, have years of experience in developing and deploying complete eCommerce set sup right from the web-development. We have worked for many eCommerce start-ups which are now doing well with their business online. So if you are looking to start an eCommerce business, you are at the very right place.
We provide complete eCommerce solutions to our clients which include:
E-commerce shopping cart development.
Complete Admin Panel Set-up & Control.
Payment gateway Integrations.
Electronic Data Interchange.
Compatibility with all kinds of OS
E-commerce portal development.
Automated Data Collection System.