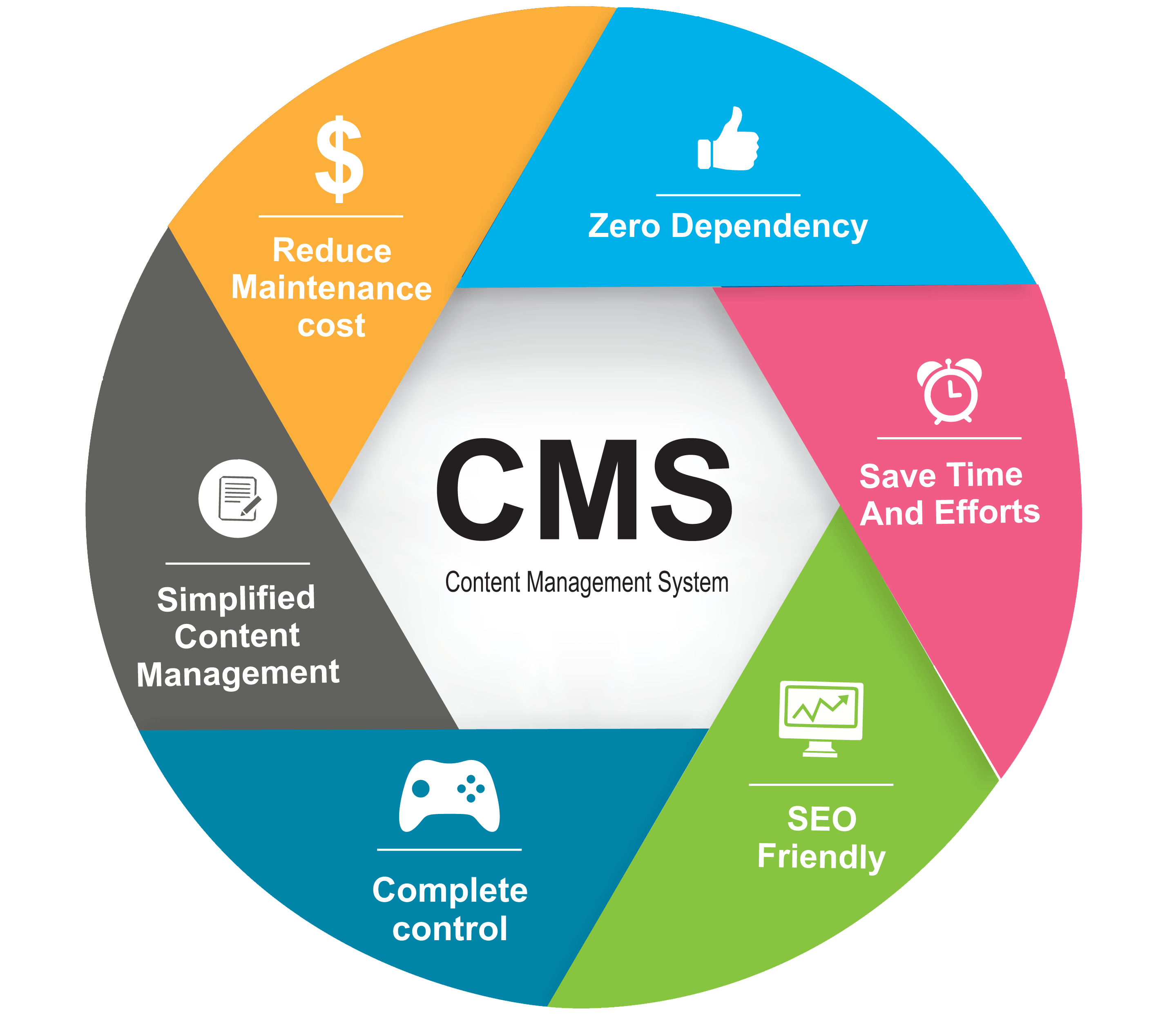 A CMS or a 'Content Management System' quite literally allows you to control and manage the content within your web site - without technical training. Using this uncomplicated system you can very easily add, delete images and edit text in your web site on the fly. You can also have an unlimited number of pages. What's more... with IT DIGI SOLUTION- Web Design' you can have a highly professional CMS web site at a very reasonable price indeed! But good content has to be supported by a solid technical infrastructure- a well designed CMS (content management system).
A good CMS should
Have an intuitive graphical user interface and should be easy to understand and use, even to a non technical user
Allow custom designing of the frontend so that the website can have an unique look and feel
Be highly extensible by allowing modules to build upon or add to core features
Not need a programmer to set up and run
Compatibility with all kinds of OS
Be secure and compatible with best practices and open standards
Have extensive documentation and community support
IT DIGI is India's top website designing and Development service provider. We offer top-notch web solutions, especially when it comes to Mobile First Website Designs. In the last 4 years, there has been a very major increase in the number of Internet users on a global scale. It is very common, nowadays, that every other person uses a certain specific device to browse the internet. Among the total number of internet users, a major portion of it is constituted by mobile users. In order to capture the most markets' traffic, it is now has become a necessity to have your website well compatible for the mobile users. Having a Mobile First design of your website will reduce the advertisement cost and will help you to expand your prospective territory.